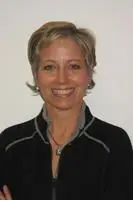 Dr. Risa Sanders of Risa E. Sanders, Ph.D., PLLC is a Licensed Clinical Psychologist specializing in individual, couples and family therapy, and maintains a private practice in McLean, VA.
With over 25 years as a Licensed Psychologist, and as a graduate of the APA-approved doctoral training program at Nova Southeastern University, together with an APA-approved clinical internship at the Veterans Administration Medical Center in Miami, FL and 4 years as a clinical researcher at Children's National Medical Center in Washington, Dr. Sanders is currently serving as a private practitioner working with a broad spectrum of clients. Among her areas of expertise are: anxiety disorders, depression, OCD, phobias, personality disorders, anger management, stress management, ADD/ADHD, phobias, fear of public speaking, relationship issues, parenting, coping with divorce, social anxiety, dealing with bullying, school concerns, childhood diabetes, dementia, aging and caregiver issues, LGBT concerns, social skills, and performance anxiety, among others. In addition, Dr. Sanders has special exertise working with students preparing for college in the performing arts.
In addition to being a highly experienced Psychologist, Dr. Sanders has served as a leader in her professional organizations, has written extensively for the business community in the area of stress and the professions, has given over 150 lectures in the area of stress management, parenting, and relationships, and produced and hosted her own television program on preventive medicine and wellness.
Dr. Risa Sanders is an interactive, solution-focused, cognitive-behavior therapist. Her therapeutic approach is to provide support and practical feedback to help clients effectively address personal life challenges. She integrates complementary methodologies and techniques to offer a highly personalized approach tailored to each client. With compassion, humor, and understanding, warmth and creativity, together with her extensive clinical and life experience, she works with each individual to help them build on their strengths and attain the personal growth they are committed to accomplishing.
Dr Sanders has a strong background in dance and theatre and has worked with performing artists throughout her career. When not working with clients, Dr. Sanders enjoys theatre, dance, films, the ocean, skiing, and travel.
Education
Ph.D. Clinical Psychology Nova Southeastern University, 1983
Veterans Affairs Medical Center, Miami, FLorida 1983

License
Virginia License #0810002666- Active
Professional Activities and Memberships
The National Register for Health Care Providers in Psychology
The Virginia Psychological Association
The Virginia Academy of Clinical Psychologists