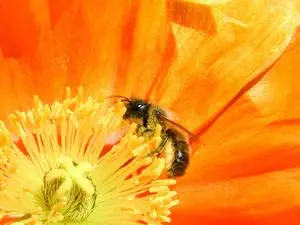 What is the difference between a Clinical Psychologist and a Psychiatrist?
A Clinical Psychologist has either a Ph.D or a Psy.D degree and must be licensed by the state in which they practice as a Clinical Psychologist. They have completed 4-5 years of graduate study in Clinical Psychology and have then completed at least one year of internship training. After graduation, they will have completed at least one additonal year of post-doctoral training, before they can apply for their license, which includes a comprehensive exam. Their training and research has concentrated on the diagnosis, testing and assessment, and treatment of behavioral health issues such as depression, anxiety, ADHD, and so on. Psychologists do not prescribe medication in Virginia (although there are a number of states, as well as the military, where Psychologusts can be licensed to prescribe medication).
A Psychiatrist is a medical doctor and will have completed medical school. After their four years of medical school, they have then completed a residency in Psychiatry. After their residency, many will complete a fellowship in Psychiatry. During their training, there is a strong emphasis upon psychopharmacology (medication) and its' role in helping with mental health issues. As physicians, Psychiatrists can prescribe medication and therefore specialize in psychopharmacology and will also treat patients who are hospitalized. Others provide psychotherapy on an out-patient basis. Still others may specialize and limit their practice to only diagnosis and medication management.

What if I Also Need Medication?
Sometimes clients will benefit from a referral to a Psychiatrist for a medication assessment and I can help you with that. Other times, it might be a recommendation to see a nutritionist, a special education expert or tutor, an exercise physiologist, or seeing your physician for a check-up. Again, these are all items we can discuss and work on collaboratively.


How often should I expect to see a Psychologist once I begin therapy?
Most clients see their therapist once a week. A typical session is 50 minutes in length. As things progress, clients often transition to a once a week appointment and then phase out their treatment.
How long will it take?
Everyone is different, and their problems vary enromously in complexity, so this is not possible to answer. Some clients find that after 3-5 visits they have clarity and the skills they need to move forward on their own. Some clients will be addressing issues that are far more complex and may find that they see their therapist for 6-12 months. Many will fal somewhere in between and may find that they benefit from seeing their therapist for a few months and then taking some time to implement what they have learned, and may come back for some follow-up or "booster sessions" later on. Your therapist should be open to discussing his with you and working out a strategy that is best for your needs and goals. .
Will my insurance cover therapy?


Yes, all health insurance plans may not discriminate against mental health coverage and are to treat it the same as a medical claim. However, you will want to find out what your benefits and yearly limitations are. You will also need to check to see if a referral from your primary care physician (PCP) is required (many HMO plans require that). I may be a preferred provider with your plan and, if so, I will submit bills on your behalf and you will be responsible for your deductible and co-pay at each visit (if you have a co-pay). If I am not a preferred provider, or you do not wish to use insurance benefits, you would pay your fee in full at each visit and I will give you a receipt each week that you can use to either file with your insurance or save to use for tax purposes.
What is Cognitive-Behavior Therapy?


Faculty within graduate training programs in psychology often specialize in certain schools of thought within psychology, and so the graduates of these programs often receive enhanced training in certain theoretical approaches. Examples might be humanistic, psychodynamic, Jungian, family systems, behavioral, cognitive-behavioral, and the like. Generally, most Psychologists will rely upon an eclectic combination of theoretical approaches in order to utilize what works best for a client's particular issue. A "best practices" approach means that a clinician uses the technques that have been demonstrated to work best with a particular problem area wherever possible. We are all complex human beings and no one benefits from a one-size-fits-all approach. However, every Psychologist generally has a concentration that informs their work and for me, that is cognitive-behavioral therapy and dialectical behavior therapy. These approaches emphasizes a solution-focused, skill building, collaorrative relationship that leads to an enhanced awareness of one's internal dialogue, learning to be a great coach to yourself, and building a wide reptoire of skills to combat anxiety, depression, challenging habits, distractability, or other behaviors that have led to disruption in relationships and/or achieving desired successes.
Can I speak with you before I make an appointment?


Of course! In fact, I prefer that. Please give me a call and leave your name, telephone number and the best time(s) to reach you, and I will call so that we can spend 10-15 minutes discussing your issues, concerns, and needs and that way we can determine if I am an appropriate therapist for you. At that time please feel free to let me know what, if any, insurance you would like to use and I can let you know if I am a provider for your plan.
An experienced, Licensed Clinical Psychologist can help. Contact Dr. Risa Sanders with your questions and to schedule a consultation at (703) 919-1959.